High levels of magnetisation in ferromagnetic components can cause problems not only in the aerospace industry but for general engineering applications.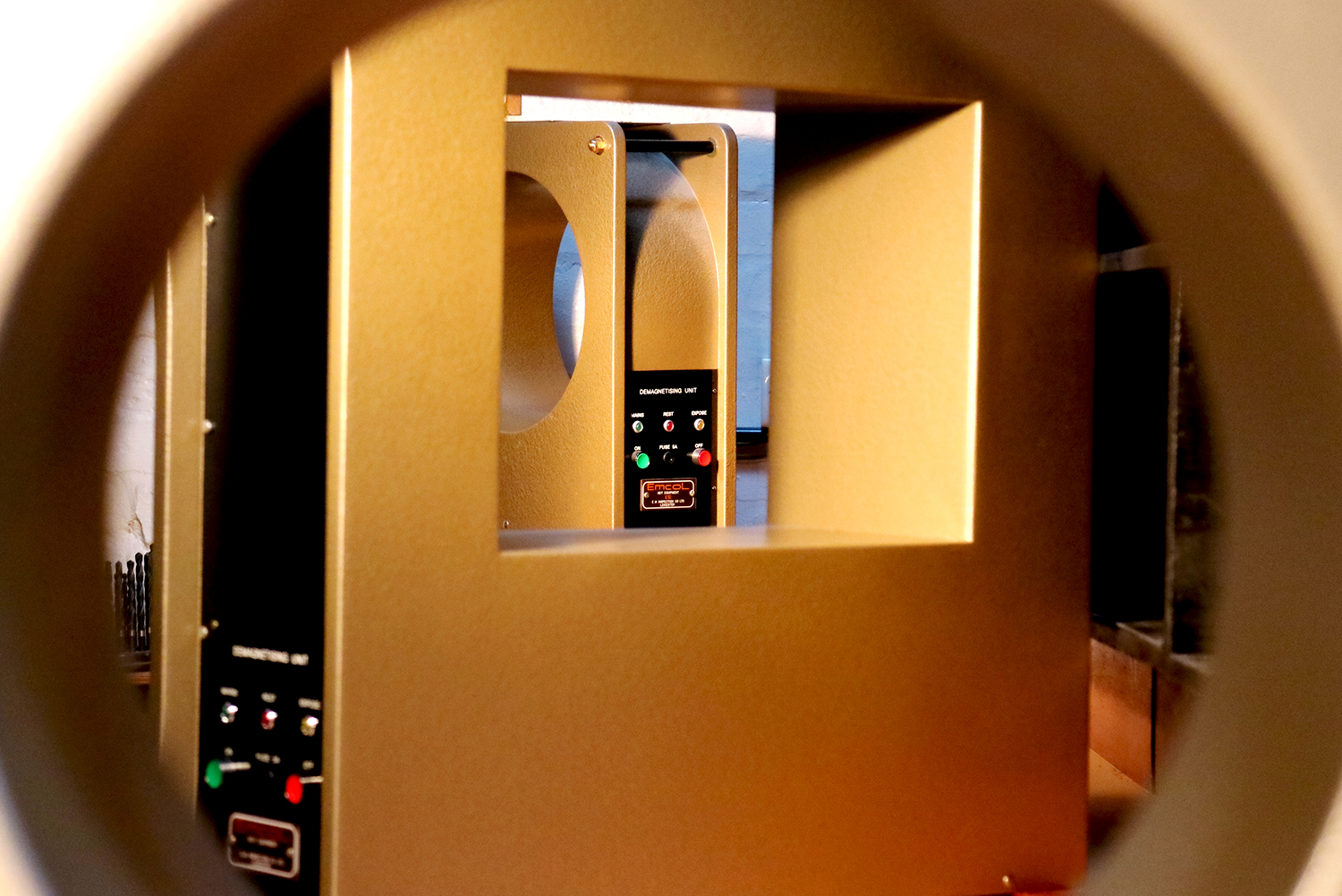 Our demagnetising units have been predominantly designed for use following magnetic particle inspection but are suitable for any engineering organisation looking to demagnetise components.
Our standard range of demagnetising units is detailed below but we also manufacture:
Slot demagnetising units suitable for large rings
Extra Large demagnetising units for demagnetisation of large assemblies
Runway demagnetising units suitable for heavy components
Complete custom units of any size and shape for any application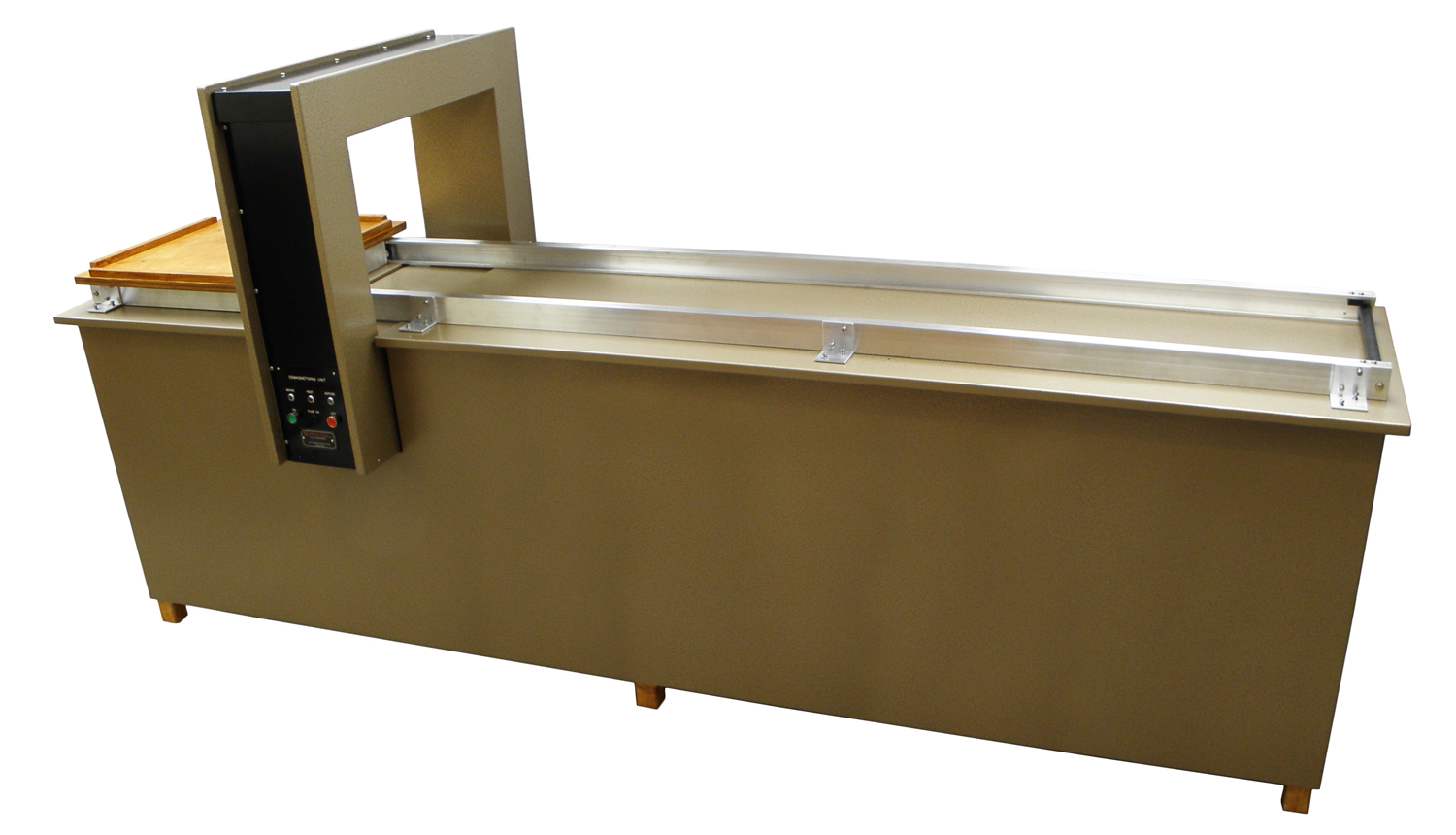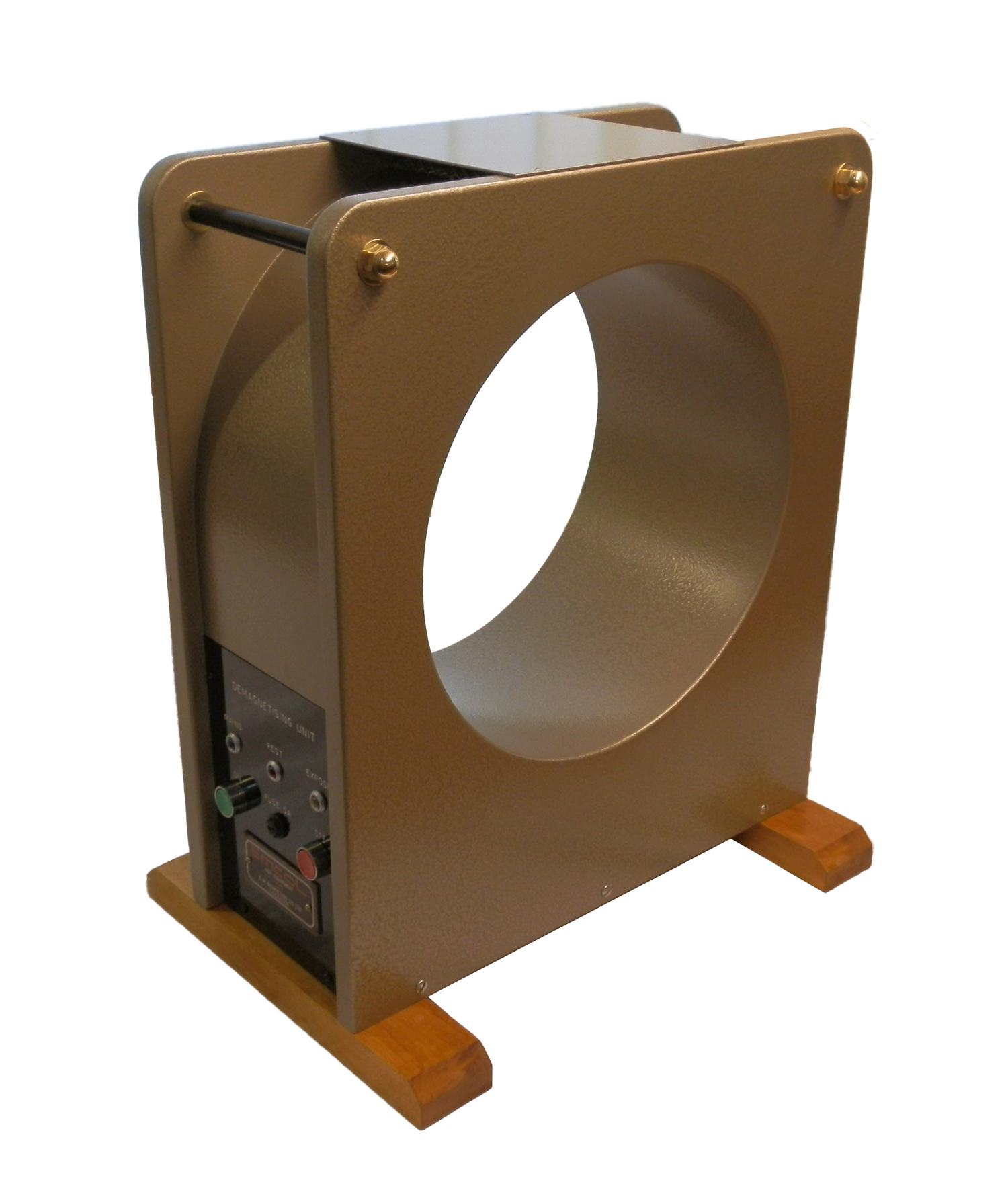 Our E range demagnetising units have a circular bore and are available in either 9", 12" or 15" diameters. Our most popular model, the E12, produces an impressive 20,000 A/M (250Oe) magnetic field in the coil centre and a maximum field of 33,000 A/M (415Oe) in the aperture.
As an alternative to the E range we have our S range demagnetisers. Our most efficent unit is the S18 featuring an 18" square bore and magnetic field strengths up to 22,000 A/M (276 Oe).