We supply a wide range of Penetrant and Magnetic Particle Inspection consumables including:
Pre cleaning materials
Penetrants
Emulsifiers (removers)
Developers
MPI Inks
MPI carrier Fluids
MPI ink particles
MPI contrast paints
Solvents for wipe off technique and TAM panel storage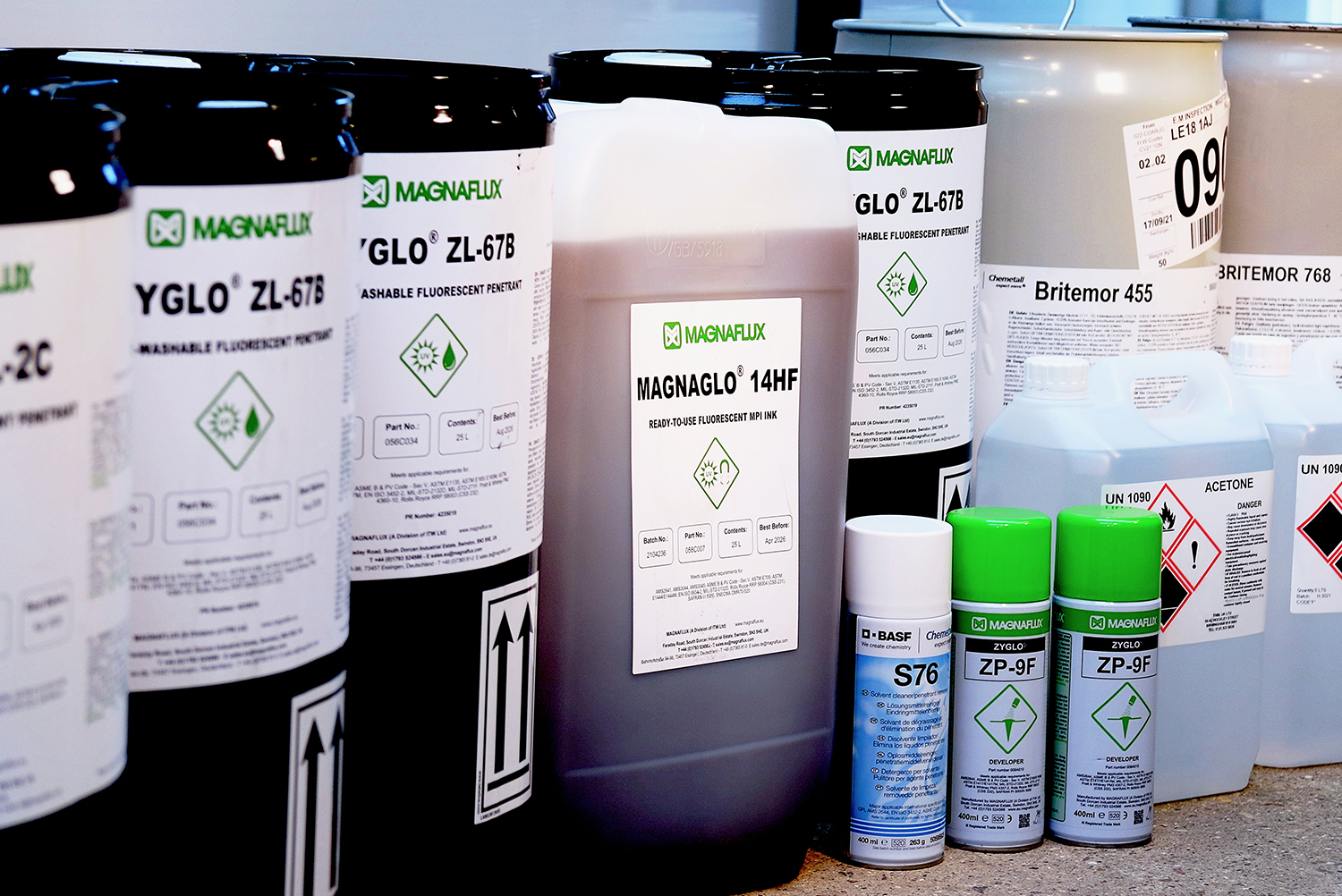 We provide Chemetall, Magnaflux, Ardrox, Sherwin materials and more.
Our service goes further than the supply of the materials alone. Where applicable, we review your purchase orders to ensure the correct flowdown of requirements as per the Nadcap checklist and provide the materials with both our and the manufacturers certificates of conformity.